Santa Monica Mosaic Archive
Santa Monica Mosaic is a livestream series celebrating the preservation of our historic cultures.  Like a mosaic, many fascinating stories, diverse perspectives and multiple legacies create the shape of today's Santa Monica. Watch and discover these histories as shared by a variety of community leaders and storytellers.
Sacred Springs, August 28, 2023
Mosaic: Sacred Springs continues this season's celebration of the city's diverse founding families by reaching back to our first community of families, the Tongva village at Kuruvungna. Watch the recording to hear Gabrielino-Tongva Springs Foundation president Bob Ramirez present a historic overview of the Tongva in our region and the village site. Next, indigenous archaeologist Desiree Martinez offers a closeup view of daily family life at a typical Tongva village like Kuruvungna, from favorite foods to recreational activities and spiritual practices. Ramirez then returns to tell the modern story of Kuruvungna, from its rescue to ongoing efforts to restore and enrich the site.
Kuruvungna, which means "place where we are in the sun," is located around the site of ancient springs that provided fresh water for the thriving village and later, inspired the naming of Santa Monica and served as an early source of its water supply. The springs are pictured in the history mural at Santa Monica City Hall which is the subject of the City's current Reframe initiative.
Today, the springs exist on the eastern edge of the University High School campus in West Los Angeles. The still-flowing waters feed a lush setting with native plants, wildlife and a traditional thatched kiiy. The site has been saved from further development and revitalized by descendants of the Tongva people, who lived there until they were forcibly relocated to the Mission San Gabriel by Spanish colonists in the late 1700s. Kuruvungna Springs is a testament to the Tongva's spirit of survival, harmony with nature and continued relevance to the region. Click here to visit the Gabrielino-Tongva Springs Foundation's official website. Photo of traditional kiiy at Kuruvungna Village Springs by Steve Loeper.
About the Mosaic speakers…
Bob Ramirez is the President of the Gabrielino-Tongva Springs Foundation, and CEO of Ramirez Design Inc., developing custom homes and gardens in our local community. He is currently engaged in creating the Memorial Gardens at the Mission San Gabriel in honor of the original inhabitants of California. Passion for the art of building and love of adventure inspired Ramirez to explore the world as a young man leading to a multi-year circumnavigation of the globe.
Desireé Reneé Martinez has dedicated her life to obtaining the skills and knowledge to "combat the wanton destruction of Native American sacred and cultural sites," especially those of her Tongva community. She received her B.A. in Anthropology from the University of Pennsylvania and her M.A. in Anthropology from Harvard University. Martinez is president of Cogstone Resource Management and a co-Director of the Pimu Catalina Island Archaeology Project.
An Enduring Spirit: The Church in Ocean Park, August 28, 2022
As part of the Conservancy's 20th Anniversary celebration, we presented An Enduring Spirit: the Church in Ocean Park on Sunday, August 28. Watch the virtual program to learn how this spirited congregation evolved from a traditional Protestant flock to the cradle of social consciousness it is today.
Established in 1899, the Ocean Park Methodist Church built the existing Church in Ocean Park (CIOP) building at 235 Hill Street in 1923. Today, CIOP is widely recognized as the birthplace of Santa Monica's 1970s progressive movement and has been at the center of many causes that have shaped the city. The church is a contributor to the city's largest Historic District and is eligible for listing on the National Register of Historic Places. An Enduring Spirit: the Church in Ocean Park features a lineup of speakers who discuss CIOP's history, mission, programs and the church's positive impact in the community. Panelists include CIOP minister Rev. Janet Gollery McKeithen; Conservancy Board Member and Santa Monica historian Nina Fresco; a former leader with the Church's LGBTQIA+ program, Roger Gawne; and a parent involved with the Church's Rockstar Kids program for children with disabilities, Julie Ginsberg.
Safe Haven, April 10, 2022
The Santa Monica Conservancy presented Santa Monica Mosaic: Safe Haven, a webinar in our Santa Monica Mosaic series, on Sunday, April 10. Join author and Hollywood historian Donna Rifkind as she gives an illustrated presentation about the exiled Jewish artists who settled in and around Santa Monica Canyon during World War II.
Discover the journey of screenwriter Salka Viertel, who was born in Sambor, which is known today as part of western Ukraine. A close friend and collaborator of Greta Garbo, Viertel hosted numerous Sunday afternoon salons at her cozy home on Mabery Road, creating an artistic refuge for literary and Hollywood figures like Thomas Mann and Charlie Chaplin.
On the other side of the canyon, German-Jewish author Lion Feuchtwanger and his wife Marta hosted fellow emigres at stimulating social gatherings at their residence, Villa Aurora. Today, Villa Aurora is an artists residence and "stands as a memorial to all the artists and intellectuals who found refuge from Nazi persecution and had tremendous impact on the cultural life of the United States' West Coast."
Donna Rifkind, a Santa Monica native, is the author of The Sun and Her Stars: Salka Viertel and Hitler's Exiles in the Golden Age of Hollywood, which was nominated for a 2020 National Jewish Book Award. She also wrote the afterword for the re-issue of Salka Viertel's 1969 memoir, The Kindness of Strangers, in a new edition published by NYRB Classics in 2019. Donna's book reviews and essays appear frequently in Commentary, The American Scholar, The Los Angeles Times, The New York Times Book Review, The Times Literary Supplement, The Wall Street Journal, The Washington Post, and many other publications. She was a finalist for the 2006 Nona Balakian Citation for Excellence in Reviewing from the National Book Critics Circle and served as a panel moderator at the Los Angeles Times Book Festival for many years.
The City Hall Murals: Exploring Their Historic and Cultural Contexts, January 23, 2022
With issues of racial inequity and social justice at the forefront of our national consciousness, Santa Monica City Hall's historic murals have come under criticism for not reflecting our contemporary values. Two proposals have advanced in City Council – one to cover the murals from public view, the other to recontextualize them with new interpretive material and additional artwork reflecting new perspectives on our difficult history. The Conservancy opposes covering the historic murals in our landmark City Hall, but we enthusiastically support the recontextualization goals. The opportunity to deepen the thematic content of the murals without censoring them would be a beneficial outcome of the current debate.
In that spirit, the Conservancy presented The City Hall Murals, a free webinar in our Santa Monica Mosaic series, on Sunday, January 23. Watch the recording of our event and explore the cultural themes of the History and Recreation murals, both in their original context as WPA artworks and as viewed from contemporary perspectives.
Art historian Will South is the foremost authority on mural artist Stanton Macdonald-Wright. His Ph.D. dissertation culminated in the exhibition and publication Color, Myth & Music: Stanton Macdonald Wright and Synchronism. South will speak to Macdonald-Wright's place in the art world as well as the WPA program that enabled City Hall to be built. He curated an exhibition about Macdonald-Wright, which traveled to several locations, including LACMA in 2001.
Kim Morales Johnson, Vice President of the Gabrieleño/Tongva Springs Foundation, holds a number of distinguished positions representing the Gabrieleño/Tongva San Gabriel Band of Mission Indians. She and her family are active in Native American politics and culture and have been featured in documentaries and several books. She is a consultant and currently completing her Ph.D. in Native American studies at UC Davis. She also enjoys traditional basket weaving, preparing Native American foods, and keeping her culture alive.
Sharon Reyes is a descendant of Francisca Marquez and Maria Roque Valenzuela of the 1839 Mexican land grant, Rancho Boca de Santa Monica. Her ancestor's name, Ysidro Reyes, is on the History mural at City Hall. Reyes researches and preserves archival material on her family history. With other land grant descendants, she was instrumental in preserving the Marquez Family Cemetery in Santa Monica Canyon. She is passionate about recognizing and protecting our cultural history.
---
The Pico Neighborhood, June 9, 2021
Learn about the evolution and displacement of a historic Mexican community from the early 20th century to present day with Santa Monica College professor and Pico native Jaime Cruz.
Formed by the effects of racist zoning practices of the day, the Pico Neighborhood was a rich cultural mix unique for its time, and also home to a large African American population until the 1960s, as well as to Asian Americans and whites. Explore the history of the area's Mexican business districts and vibrant residential neighborhoods, as well as the challenges this community has faced, including policing, gentrification, urban redevelopment and disruption from the Santa Monica Freeway, which forced out thousands of families.
Today, the Pico Neighborhood still remains Santa Monica's most ethnically diverse area and some heritage businesses like Gilbert's El Indio, as well as Saint Anne Church and School, founded in 1908, continue to thrive.
A lifelong resident of Santa Monica's Pico Neighborhood, history professor Jaime Cruz applies his own experiences through an academic lens to his specialty of studying urban street cultures. With B.A. and M.A. degrees from UCLA, Cruz maintains a busy professional life, currently teaching at Santa Monica College and Cal State Northridge. His courses range from U.S. and Mexican history to Ethnicity and American Culture. His research involves his commitments in the Pico Neighborhood, as well as extensive international travel. Cruz is a frequent speaker and facilitator at conferences on current issues, such as race relations among Hispanics and Blacks and bringing awareness to the federal Deferred Action for Childhood Arrivals (DACA) program.
---
Stories of Jewish Life by the Bay, April 28, 2021
From the solitude of Santa Monica Canyon to the vibrance of Venice Beach, the Bay Cities have long attracted Jews from Southern California and beyond seeking a better life by the sea. In the latest installment of the Mosaic webinar series, Stephen J. Sass, president of the Jewish Historical Society of Southern California, traces the development of the Jewish migration to the promised sand of Santa Monica and the lasting impact it has had on the commerce, politics and creativity of the city – and on Jewish life.
Using archival and contemporary imagery, Sass offers an overview of the Jewish community's historic settlement patterns throughout the Los Angeles region, then crosses the 405 to focus on Jewish life in Santa Monica and Venice dating back to the 1860s. Sass concludes by bringing it all forward to the community of today – including those still-thriving delis west on Wilshire or a reborn shul on the shore in Venice.
Stephen J. Sass is a long-time activist in civic and community affairs and lay historian of the Jewish community of Southern California. Sass is Chair of the Los Angeles County Historical Landmarks and Records Commission, representing the 3rd Supervisorial District, which includes Santa Monica and the Westside. He also serves as President of the Jewish Historical Society of Southern California, which documents and creates awareness of the history of the Los Angeles Jewish community dating back to 1841. A native Angeleno, Sass is a graduate of USC, where he majored in journalism and religion, and of Loyola Law School. Professionally, Sass is an entertainment lawyer, most recently with WarnerMedia.
---
Nisei Memories, February 8, 2021

Nisei Memories features the storytelling of Dr. Dennis Ogawa, a professor of Japanese American studies at the University of Hawaii, who was born at the Manzanar War Relocation Center in the Owens Valley and grew up in Santa Monica.
Dr. Ogawa tells of his father's determination to return his family to the city after more than three years of internment — no matter what the challenges might be. Learn of the Ogawas' struggles – and fond memories, too – as they sought to assimilate back into Santa Monica life amid a postwar housing shortage and lingering mistrust by their fellow Americans.
Preceding Dr. Ogawa's presentation is a historic overview of the Japanese community in Santa Monica by Mosaic's moderator and historian, Libby Motika. Accompanied by vintage imagery, Motika will take us back to the early 1900s, when the first Japanese immigrants established a thriving fishing village in Santa Monica Canyon, then expanded into other areas of local commerce as the 20th century progressed. This included an emphasis on community pride and sociability, as evidenced by the midcentury Nikkei Hall, still standing in the Pico District.
Dennis Ogawa received his Ph.D. from UCLA in 1969 where he was honored as one of the founders of the UCLA Asian American Studies Center. He is a professor and former Chair at the University of Hawaii, American Studies Department and his teaching and research interests are in the area of Japanese American Studies, Television and Ethnic Identity, and Multicultural Studies. He has also served as a visiting profess or at the Gakushuin University, Japan. Dr. Ogawa's books — a number of which are best sellers for the University of Hawaii Press — include JanKenPo: The World of Hawai'i's Japanese Americans and The First Nisei. Among his many honors are the Imperial Decoration Order of the Rising Sun and the Consulate General of Japan Commendation Award.
---
Home on the Rancho, December 2, 2020

Discover the Rancho Period of the 19th century, a time when vast Mexican land grants spawned a pioneering culture of proud families, hard work and prosperity off a fertile land that influences life in California to this day.
In a fully illustrated presentation, noted San Gabriel Valley historian Chris Vargas guides us through this colorful chapter of Southern California's past — a world long gone but still present in everything from architecture and food to street and place names. A rich legacy of art, literature and legend also endures, while often exaggerating the romance of the period.
Vargas opens the gates of a typical rancho to show us how the people lived, raised their families, met hardships and overcame tragedies. Learn about the notable land grant families, the role of women and indigenous people on a rancho, what rancheros ate and drank, and how they socialized.
Community journalist and Conservancy volunteer Libby Motika, a longtime student of the local Rancho Period, offers a closeup of the 6,700-acre Rancho Boca de Santa Monica, which comprised what is now Santa Monica Canyon, Pacific Palisades and parts of Topanga Canyon. Like most of the region's ranchos, a rapidly developing California in the early 20th century forced the breakup of Rancho Boca. A family cemetery dating back to the mid-1800s is all that remains of the original holdings.
Chris Vargas is the president and Board member of the Montebello Historical Society and the Juan Matias Sanchez Adobe Museum and Rancho La Merced, which was the land grant it was built on in the San Gabriel Valley. In these roles, Vargas has presented numerous programs, historical displays and re-enactments. A native of Los Angeles and Navy veteran, Vargas is a senior paralegal at an international law firm in downtown Los Angeles. Among his areas of historical expertise are the Mexican-American War, the Mission System in Alta California and Alta California in the 19th century, including the Rancho Period. In his spare time, Vargas' enjoys cacti and succulent gardening.
---
Belmar Brings It Forward, October 28, 2020
Social practice artist April Banks and historian Alison Rose Jefferson, Ph.D., discuss their multifaceted civic project known as Belmar History + Art, which commemorates the erased African American history of Belmar and other nearby neighborhoods razed in the 1950s.
The fully illustrated program tells the story of a lost local culture that made rich contributions to Santa Monica life during the first half of the 20th century while faced with the discrimination and prejudice of the Jim Crow era. The one-hour webinar highlights the exciting project that honors Belmar's legacy and brings its important history forward to new generations.
Alison Rose Jefferson — A third generation Californian, Alison Rose Jefferson (above left), M.H.C / Ph.D., is a historian and heritage conservation consultant. She reconstructs the stories of the African American experience which have been left out or marginalized in the telling of American history as a tool in the struggle for social justice. She is currently working on applied history projects around Los Angeles dealing with the African American experience during the Jim Crow era, including the Belmar project. Her recent book, Living the California Dream: African American Leisure Sites during the Jim Crow Era, was honored with the 2020 Miriam Matthews Ethnic History Award by the Los Angeles City Historical Society. Her work has been noted in KCET programming, Los Angeles Magazine, the Los Angeles Times, The New York Times and other media outlets.
April Banks – Raised in the forests of Virginia, April Banks graduated with a Bachelor of Architecture degree from Hampton (Va.) University in 1996. After migrating West, she obtained a Master of Science degree in Environmental Design from ArtCenter College of Design in Pasadena in 1999. Her unconventional career has straddled conceptual art, social practice and exhibition design. Banks' conceptual art encompasses photography, installation, writing and collaborative experiments. Recent projects have questioned what we think we know of the past and how it informs our cultural positioning. Banks has exhibited worldwide, including Los Angeles, the San Francisco Bay Area, Chicago, Cleveland, Minneapolis, New York, Brazil, Colombia, Ethiopia, Senegal, Switzerland and United Arab Emirates.
---
The Tongva, September 16, 2020
Indigenous archaeologist and Tongva tribe member Desireé Martinez, M.A., speaks about the history of the Tongva / Gabrieliño tribe, who have been in Southern California for more than 10,000 years.
Explore the advanced culture, wealth and influence of these expert canoe builders and artisans who concentrated along the coast, throughout the Los Angeles Basin and the four southern Channel Islands. Learn how forced relocation and cultural assimilation, exposure to new diseases, and other events collapsed the Tongva population. And discover how the Tongva's vibrant heritage and culture surround us and continue to contribute to the region today.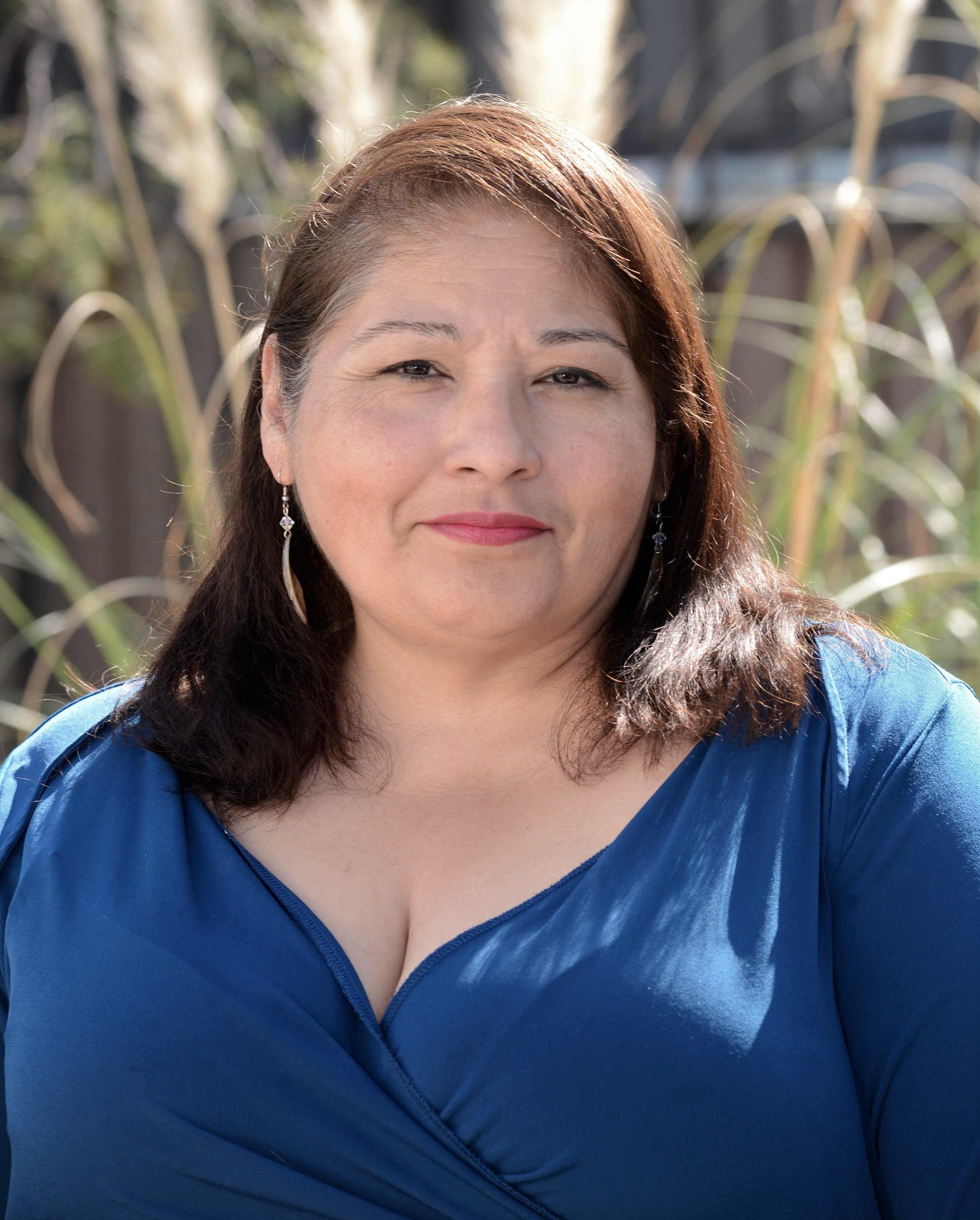 Desireé Reneé Martinez has dedicated her life to obtaining the skills and knowledge to "combat the wanton destruction of Native American sacred and cultural sites," especially those of her community, the Tongva / Gabrieliño. She received her B.A. in Anthropology from the University of Pennsylvania and her M.A. in Anthropology from Harvard University. She is president of Cogstone Resource Management and a co-Director of the Pimu Catalina Island Archaeology Project.